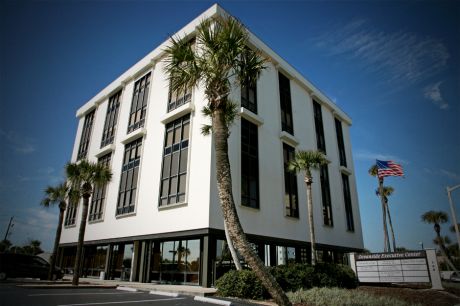 Career Opportunities
At Security First, we realize that the success of our company comes from the talent, hard work, and experience of our team.
If you're looking to join our team and feel that you have the qualifications required for a position listed below, please email your resume to Frank Molinario FMolinario@securityfirstflorida.com .
.
Our employees think Security First Insurance is a great place to work.
We say the feeling is mutual!


Underwriter
Summary:
This position combines the responsibilities of a Home Office Underwriter and a Customer Service Representative. Duties include handling a high volume of service calls on existing personal lines business along with processing quotes for potential new clients. Duties also include the Underwriting of new business applications and endorsements and maintaining a profitable in-force book of business by determining acceptability and proper rating structure. You will also answer inquiries from our outside agency force. This is an excellent opportunity for a well-rounded and experienced insurance professional.
Essential Job Functions:
Assist policyholders and consumers with any information necessary as needed, referring to agent as appropriate or providing location of agents or quotes and capacity information as necessary. The Team Leader will also handle routine escalated calls from their team.
Underwrite new business policies as required by system guidelines, endorse/cancel existing policies per request and review carefully requests for exceptions and reinstatements to balance legal statute requirements and needs for company for profitable underwriting operation.
Assist in tracking and management of calls; recognizing trends and the need for increased resources, etc. Follow-ups and other departmental paperwork, including database logging, Journal notes on policies and ImageRight filing.
Master the use of all systems and tools necessary for job accuracy: TiVA, Agent Portal and Quote to Issue, ImageRight, phone system, Insured Portal and call tracking databases.
Strong communication and organizational skills are essential, along with the ability to handle multiple priorities in a fast-paced work environment.
Department Specific/Non-Essential Functions:
Other duties as assigned with or without accommodation.
Present a professional and helpful appearance.
Assist in other areas of department or other departments as required.
Ability to communicate effectively both orally and in writing.
Minimum Requirements:
High School Diploma or equivalent
Property and Casualty license required: 220 or 440.
Minimum one (1) year recent Underwriting experience
Must be highly customer service oriented being able to communicate effectively in a fast-paced team environment.
Prior Property & Casualty Underwriting experience is a plus.
Disclaimer:
The above statements are intended to describe the general nature and level of work being performed by employees assigned to this classification. They are not intended to be construed as an exhaustive list of all responsibilities, duties and skills required of employees assigned to this position.
Security First is an Equal Employment Opportunity Employer. Employment may be subject to criminal background check, drug testing, physical examinations, and reference checks.
***