Enhanced Identity Theft Protection
Being #1 is usually a good thing—unless you're talking about being the state with the highest per capita rate of identity theft reports in the nation.
And, as technology improves, criminals are getting smarter, figuring out new ways to steal your personal information. The true danger of identity theft is more than a stolen credit card number—it's the damage to your reputation and your credit history. If you fall victim to identity theft without any protection, it could take years to restore your good name.
ID Theft Protection Coverage & Cost
Security First Insurance's identity theft protection program includes monitoring services and costs $25 per year.
Among other benefits, identity fraud monitoring provides our customers with early warning notification* to keep their identity under control. Talk with your insurance agent about identify theft monitoring & adding coverage to your policy.
ID Theft Coverage Details
ID Theft Monitoring and Early Warning System*
The ID Early Warning System monitors billions of public and private data records to proactively detect changes to your identity profile allowing PrivacyMaxx to notify you immediately and prevent further damage.
Internet Identity Monitoring*
PrivacyMaxx's proprietary 24/7 automated search robots look for your personal infor­mation by searching through millions of sites on the Internet, including chat rooms, social media networks and bulletin boards.
Criminal Identity Theft Monitoring*
Upon activation, national criminal and law enforcement databases are monitored quarterly to look for criminals who are using your personal information and could commit crimes in your name.
Lost Wallet Service*
If your wallet or purse is lost or stolen, PrivacyMaxx will help identify the lost cards / documents and help have them cancelled and replaced as quickly as possible.
Postal Junk Mail Reduction Service*
This service removes your name from some postal junk mail lists and information databases
Dedicated Restoration Service
If the unfortunate occurs, PrivacyMaxx's recovery experts will guide you through the process of restoring your identity.
Identity Fraud Expense: $25,000
We will reimburse policyholders up to $25,000 for expenses incurred as a result of identity theft.
* For full benefits after adding identity theft protection to your policy, please register at PrivacyMaxx.
Identity Theft Prevention Tips
Security First Insurance is taking a proactive approach to help Floridians reduce their risk of identity theft and prevent long-term damage.
Review the top ID theft prevention tips, avoid online scams, and learn how to create a more secure online password. You'll be surprised how easy thieves can uncover your password.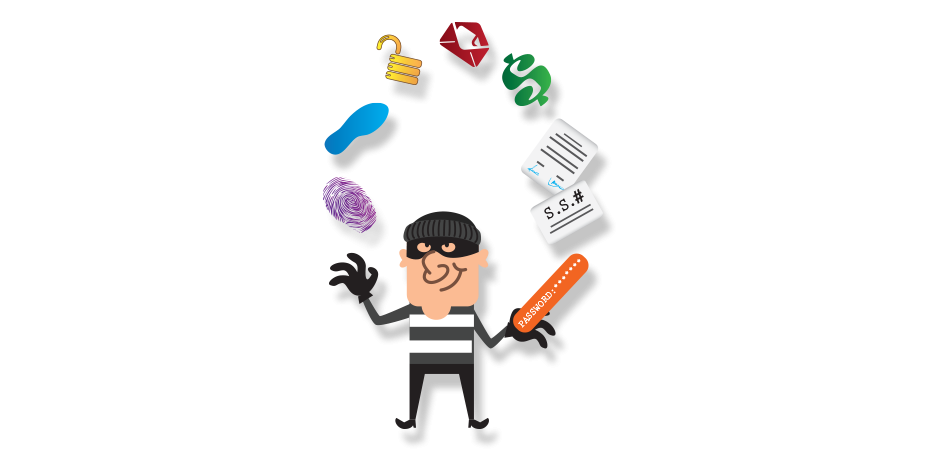 Identity Theft FAQs
How do I file an identity theft claim?
Please call (800) 676-5696 to file an ID Theft claim. The dedicated Identity Theft Recovery team will assist you with restoring your identity. ID theft claims are handled by our protection partner, PrivacyMaxx. For claims involving damage to your home or physical property, please visit our Claims Center.
How do I add Identity Theft Protection to my Florida homeowners insurance policy?
Speak with your agent directly to add identity theft protection to your homeowners insurance. Security First Insurance's identity theft protection can be added at the time a new policy is purchased. For existing customers, coverage can be added when the policy renews and up to 30 days after.
Can I add ID theft protection to my condo or renters insurance?
Identity theft protection coverage can be added to any Security First policy for homeowners, renters, or condo insurance in FL. By bundling with a current (or new) policy, homeowners can save significantly on identity theft protection that includes fraud monitoring.
Who is covered?
The following people are covered: the policyholder, spouse, domestic partner, children living at home, up to age 21 or full time student up to age 26, and grandparents living at home. You can add family members to your identity theft monitoring coverage online.
Who is PrivacyMaxx?
Founded in 2005, PrivacyMaxx is the leading technology solutions provider dedicated to identity theft monitoring and protection. PrivacyMaxx combines expertise in data center and Internet technology with early warning notification, restoration, and security analysis to provide customers with proactive 24/7 identity protection services. Security First Insurance has partnered with PrivacyMaxx to offer policyholders comprehensive identity theft protection that includes monitoring for $25/year.
What is the limit? Is there a deductible?
There is a $25,000.00 coverage limit, and there is no deductible.
How does the limit apply? Does each person have a coverage limit of $25,000?
The coverage limit is per person, per separate identity theft incident.
How much does fraud protection coverage cost?
The annual cost for identity theft protection is $25 a year when added to your Security First policy for condo, renters, or homeowners insurance in Florida.
What is a covered identity theft event?
"Identity Theft or Identity Fraud" means the act of knowingly using or transferring, without legal authority, personal identifying information of an "insured" such as name, social security number, driver's license number, bank account number(s) or credit card number(s) with the intent to commit or to aid or abet another to commit any illegal activity that constitutes a felony under any applicable state or local law or violation of federal law.
What services does PrivacyMaxx provide?
PrivacyMaxx provides identity theft monitoring solutions and resolution services to help guide victims along the path to clearing their name and credit history. For full identity monitoring benefits, policyholders must register online after speaking with his/her agent to add identity theft protection.
Filing ID Theft Claim
If you suspect any fraudulent activity, even if you aren't certain you are a victim of identity theft, call (800) 676-5696 immediately.
If you become a victim of identity theft, your claim will be handled by PrivacyMaxx. You will be assigned a dedicated identity recovery and restoration specialist who can minimize the time and hassle involved with recovery by providing support and notifying credit bureaus, creditors, financial institutions, and law enforcement officers. Specialists will also create and maintain a case file documenting fraudulent activity for you.
Early detection is critical. Our identity theft protection includes identity monitoring services which enables us to provide you with early warning notification of unusual, suspicious activity.
Activate Full Services
You can add identity theft protection and monitoring to any policy at renewal. New homeowners or renters policies are also eligible. To receive the full benefits of identity theft monitoring services and to add family members, you must register online at PrivacyMaxx.
Identity Theft Protection FAQs contains more information on the family members eligible for coverage.