Rental Property Insurance
The policy used for owners of rental properties is often known as "Dwelling Fire" (DP-3 for houses and DP-3C for condos) although it actually covers several perils beyond fires.
We want to make it easy for you to understand the different rental property insurance coverages we offer, and we've included important tips to help you better understand your coverage options.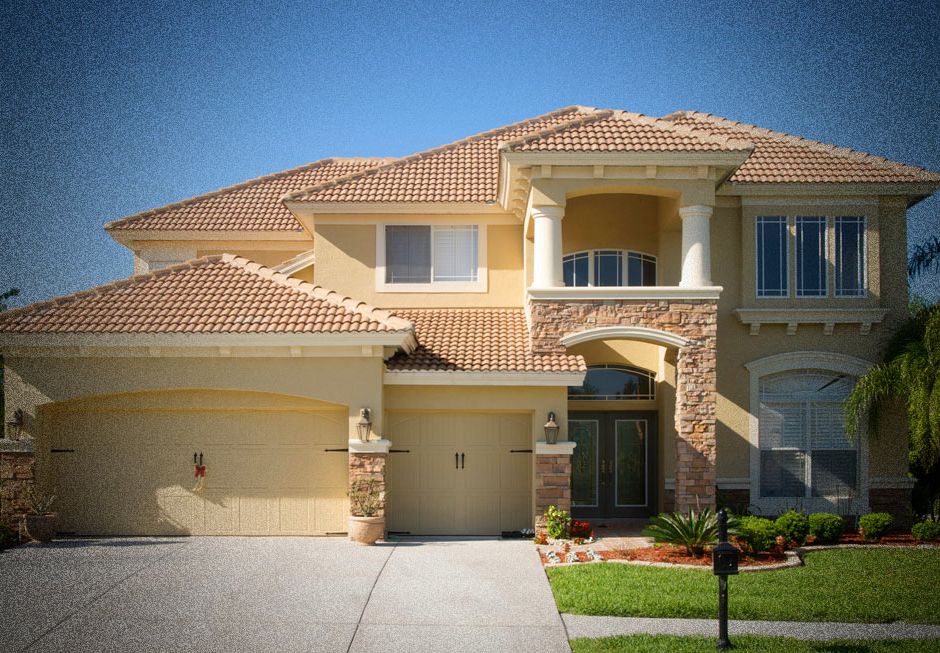 Rental Property Insurance Coverages
For DP-3 and DP-3C policies, there are multiple coverage options that can be chosen within a certain range, often called coverage limits.
In addition to explaining each type of coverage, this list helps you and your agent to select the best coverage amount for you. Dwelling policies are generally not as broad as a full homeowners policy. The "à la carte" nature of dwelling polices, however, means coverages can be customized. Unlike other options, coverage for personal property and certain losses must be specifically added to the dwelling policy. Discuss your needs with a qualified agent to determine if a dwelling policy is right for you.
Coverage for the structure / dwelling (Coverage A)
This is coverage for the costs to repair damages to the rental property. Examples are damages to flooring, wall and ceiling coverings, and fixtures such as cabinets, lighting, counter tops and built-in appliances contained within the home.
Tip: The coverage amount that you need should include the full cost to rebuild your home. This is not the same as the real estate value of your home. Make sure your insurance agent fully understands the features of your home, so that you aren't paying for coverage you don't need and you have enough coverage to completely rebuild your home.
Coverage for other structures (Coverage B)
This is coverage for the costs to repair damage to the additional structures on your property other than the home. Coverage B is for DP-3 and not DP-3C.
Coverage for your personal property (Coverage C)
This is coverage for your personal belongings located at the residence premises. Coverage is not provided for your tenant's personal belongings under this coverage.
Important Tips about Coverage C:
As you review coverage offered by other companies, check to see if replacement cost coverage for contents is available. If you do not purchase replacement cost coverage for contents, items that are lost, damaged, or stolen will be valued using actual cash value. The actual cash value is calculated using current market pricing minus the depreciation for age and/or normal wear and tear. The actual cash value is usually less than the cost to repurchase. Security First Insurance includes replacement cost coverage in our policies, so contents are valued brand new.


How much coverage do you need? Rather than guessing at the amount of coverage you need, we've developed My Choice Home Protection, an easy-to-use system designed to help you obtain an estimate of coverage for your contents based on your unique household.
Coverage if your rental becomes uninhabitable (Coverage D)
Often known as "Fair Rental Value." This is coverage for loss of rents to you should the dwelling you rent to others become uninhabitable, or unfit for its normal use, due to a covered loss.
Tip: Make sure you keep all your receipts so that you can be sure to receive the correct reimbursement.
Rather than providing you with a check that requires you to deposit at the bank and wait to receive reimbursement funds for additional living expenses, we provide our customers with a pre-paid debit card that they can begin using right away once activated. This eliminates the hassle of depositing a check and allows our customers to withdraw cash immediately. This is one of the many solutions we've put in place to improve the customer experience with Security First Insurance.
Coverage for liability insurance (Coverage L)
Often known as "Premises Liability Insurance." This coverage provides protection if someone were to file a lawsuit against you, claiming bodily injury or damaged property in connection with the insured location. Liability can protect you in situations that may be unforeseen in addition to covering certain defense costs—even if the lawsuit filed against you is false, groundless or fraudulent.
Coverage for medical payments (Coverage M)
Your policy provides for medical payments to others (not living at the residence) if they are injured on the insured location.
What are the coverage limits for DP-3 and DP-3C policies?
DP-C (Dwelling) Coverage Limits:
Coverage A - $75,000 ($100,000 minimum Coverage A in coastal counties) to $1,000,000
Coverage B - 1% to 20% of Coverage A for the owner
Coverage C - $0 to $250,000
Coverage D - Fair Rental Value or Additional Living Expense 10% of Coverage A
Coverage L/M - (Premises Liability / Medical Pay) $100,000/$1,000 or $300,000/$5,000
DP-C (Condo) Coverage Limits:
Coverage A - $25,000 to $150,000
Coverage B - N/A
Coverage C - $25,000 - $200,000 depending on occupancy
Coverage D - Fair Rental Value or Additional Living Expense 10% of Coverage A
Coverage L/M - (Premises Liability/ Medical Pay) - $100,000/$1,000 or $300,000/$5,000
Optional Coverages
We offer the following optional coverages that can be added to your policy:
Identity Theft Protection

Personal Property Replacement Cost (Owner-Occupied only)


Increased Replacement Cost on Dwelling

Scheduled Personal Property

Screened Enclosure/Carport Coverage

Increased Special Limits Coverage

Permitted Incidental Occupancy (owner-occupied only)

Ordinance or Law Coverage
Tip: Check to see if any of these coverages are included or excluded in the dwelling fire insurance quotes you receive from your agent to make sure you're conducting an accurate comparison. By reviewing coverage carefully, you'll be able to make a better decision and discover the coverage options that are better suited for you.
Online Rental Property Insurance Quote
Get a quick quote for your Florida rental property or dwelling fire coverage.
You will also have the option to send the estimate directly to your agent.