Home Theft Prevention Tips
According to the U.S. Department of Justice statistics, a home in the U.S. is broken into about every 15 seconds.
Every home is a potential target: don't think it won't happen to you. Are you renting? Renters are 50% more likely to be victims of burglary than homeowners. Protect your family and your belongings. Take a look at these helpful tips you can use to make your home less appealing to burglars.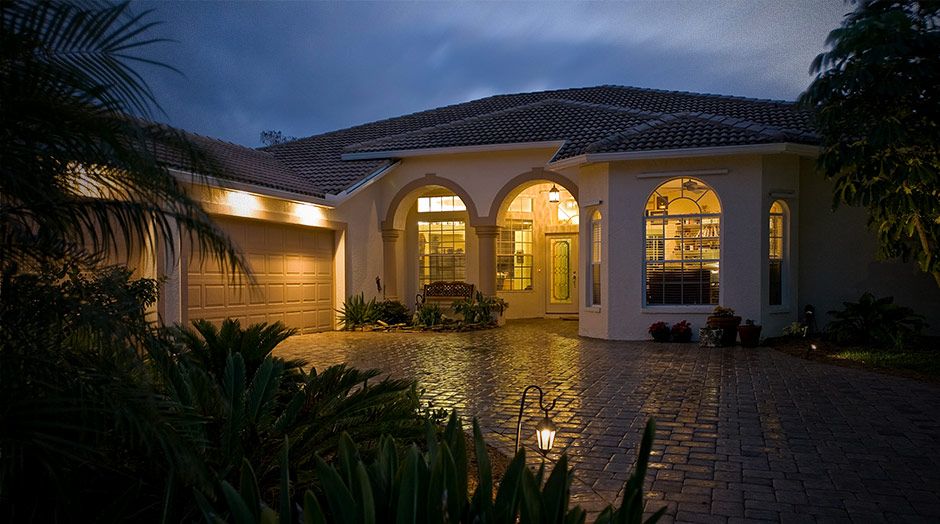 Teach Your Family Home Security
Explain the importance of security and emphasize the role each person plays in keeping your home secure. Make sure they know the importance of their role.

Don't advertise that you are going on vacation. Don't send emails, post information online, or provide information of your whereabouts on social networks like Facebook®. A friend of a friend of a friend could rob your home.

Ask your family and roommates to always lock doors and to keep them locked. They should also always watch their keys to prevent someone from stealing them.

Teach children to never answer the door when they are home alone.

Create a contact list. Print it and post it for everyone in the residence to see. This list should contain emergency contact information. Posting this list by the phone will enable easy access.
Do not trust unfamiliar delivery, utility or other people who request access to your home unless you have set up the appointment ahead of time and you have been presented with the proper identification.

Ask a trusted friend, family member, or neighbor to check your mail and pick up your newspaper. A stuffed mailbox and lots of newspapers are key identifiers of an empty home.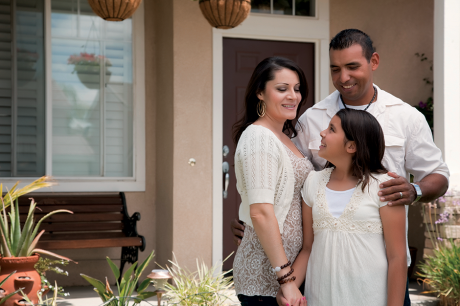 Secure Entry Points
Doors
Check the door frames. Install solid core doors, heavy duty locks, and window security devices. If you're renting, ask your landlord about making improvements.


Lock all doors, windows, garage doors, and garage interior doors at all times.


Make sure you know who's on the other side of your door before unlocking and opening.


Secure your sliding glass doors with sturdy pin-type locks.


Place a piece of wood or metal in the track of your sliding glass door.


Make sure mail slots cannot be used to gain access.


If your garage has a window, make sure an intruder cannot see in to check if any cars are inside.


Make sure the garage door opener/remote control is not visible in your car.
Windows
Make sure your windows have adequate locks that are in good condition. Check your frames for any easy way tools could fit and pry open.


Lock double-hung windows with key locks.


Install window alarms. You should consider this when purchasing or upgrading your existing security system.

Additional Home Security
Outdoor
Remember the goal: you want to make it difficult for intruders to get in but not difficult for your family to get out.

Replace old wood and bent screen frames.

Install motion sensor lights. This is an affordable, easy solution that makes your home less attractive to intruders.

Light all entrances with bright lights.

Use your porch light to have a clear view.
Keys and Alarms
Give an extra key to a trusted neighbor or friend instead of hiding it outside your home. If you hide a key outside, others will find it.

Get a security system for your home. Did you know you could receive discounts on your homeowners insurance just by having a security system? The amount of the discount is dependent on the type of alarm system. If you have a system that reports to a fire or central station, you could receive a higher discount amount than having a local system without reporting. If you're renting and your building doesn't have secure access or an alarm system, talk with your landlord or look for rental property that provide this protection.

Call your home insurance agent. He/she may be able to recommend a good system or company that provides security systems.

Make sure your security signs and decals are clearly visible to intruders. Don't forget to put one on the garage door.

Protect Your Valuables
Review your insurance coverage and ask your agent about any additional coverages.

When you have purchased new valuables, update your home or renters insurance policy.

Keep valuable items in a fixed safe, such as a floor safe.

Put an inexpensive, easy to remove safe in your bedroom with nothing in it. Thieves won't take the time to open it while they're in your home.

Keep valuables out of sight from windows.

Break down boxes of large purchases and put them at the bottom of your trash pile. Having large boxes by your garbage can is an advertisement to home burglars.

Take inventory of what's in your home. In the event of a loss, it will help ease the claims settlement process.

Notify your neighbor of any suspicious activity. Ask them to watch your home and offer to watch theirs.

Join the neighborhood watch group or start one.