Florida Renters Insurance
A Florida renters insurance policy can protect you from the unforeseen such as fire, theft, water damage, and wind damage.
Our affordable renter's insurance options can provide you the security of knowing your items are protected. If you are renting in a building that consists of several other units, you're susceptible to the mishaps of other renters.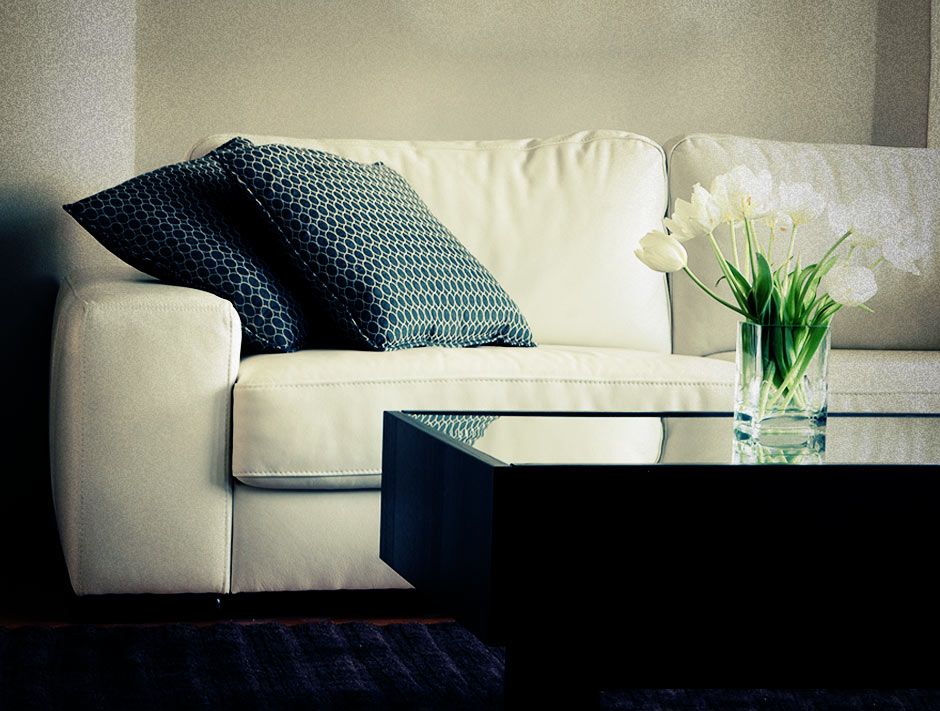 Florida Renters Insurance Coverage
There are four types of coverages that you can customize on your renters HO4 policy.
Each coverage has a minimum and maximum coverage amount (commonly referred to as "coverage limit"). Renters Insurance is also known as an HO-4 policy and is protection for your personal property within the rental. Your personal belongings are typically not covered by the owner's insurance policy.
Coverage for your personal property (Coverage C)
This is coverage for your personal belongings located on or off the property. Coverage C also provides coverage for your guest's personal property when items are located on property you are renting. There are policy limits for special items such as art collections and computers. You may purchase optional coverage to protect items like these.
Coverage C Limits: $15,000 up to $100,000
Replacement cost on contents is included in a Security First Insurance policy.
Important Tips about Coverage C:
As you review coverage offered by other companies, check to see if replacement cost coverage for contents is available. If you do not purchase replacement cost coverage for contents, items that are lost, damaged, or stolen will be valued using actual cash value. The actual cash value is calculated using current market pricing minus the depreciation for age and/or normal wear and tear. The actual cash value is usually less than the cost to repurchase. Security First Insurance includes replacement cost coverage in our policies, so contents are valued brand new.
Coverage if your rental becomes uninhabitable (Coverage D)
This applies when the property you are renting becomes uninhabitable due to a covered loss. This coverage will provide you with additional living expenses for alternate housing while the unit is being repaired or replaced. This includes costs for a place to stay, food, and clothing.
Coverage D Limits: 20% of Coverage C
Tip: Make sure you keep all your receipts so that you can be sure to receive the correct reimbursement.
Rather than providing you with a check that requires you to deposit at the bank and wait to receive reimbursement funds for additional living expenses, we provide our customers with a pre-paid debit card that they can begin using right away once activated. This eliminates the hassle of depositing a check and allows our customers to withdraw cash immediately. This is one of the many solutions we've put in place to improve the customer experience with Security First Insurance.
Coverage for personal liability insurance (Coverage E)
This coverage provides protection if someone were to file a lawsuit against you, claiming you caused them bodily injury or damaged their property. Liability can protect you in situations that may be unforeseen, such as a friend twisting their ankle on a loose step. Liability coverage also covers certain defense costs—even if the lawsuit filed against you is false, groundless or fraudulent.
Coverage E Limits: $100,000 to $500,000
Coverage for medical payments (Coverage F)
Your policy provides for medical payments to others (not living at your residence) if they are injured on or by your property, or as a result of you or a family member residing with you.
Coverage F Limits: $1,000 to $5,000
Optional Coverages
We offer the following optional coverages that can be added to your renter's insurance policy:
Identity Theft Protection

Dog Liability

Personal Injury

Water Backup and Sump Overflow

Scheduled Personal Property

Golf Cart Physical Damage and Liability

Increased Special Limits Coverage

Additional Insured for Roomates
Tip: Check to see if any of these coverages are included or excluded in the renters insurance quotes you receive from your agent to make sure you're conducting an accurate comparison. By reviewing coverage carefully, you'll be able to make a better decision and discover the coverage options that are better suited for you.
Renters Insurance Quote
Our online quote instantly shows an estimate for your Florida renter's insurance.
In a few easy steps, you can get a free quote and easily send it directly to a local insurance agent.