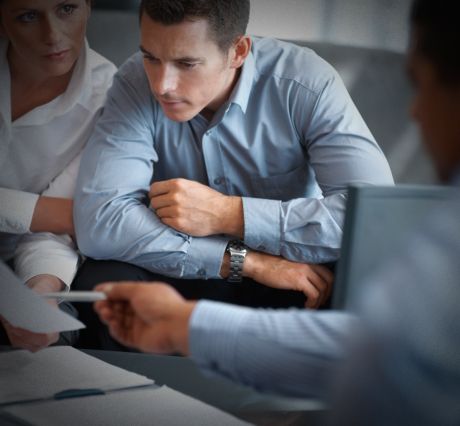 Understanding the Claim Process
At Security First, we understand the importance of a smooth recovery and will work diligently to respond quickly to your needs.
When you file a claim, a team of professionals will be assigned to manage your claim and assist you throughout the process. We have partnered with experienced, professional adjusters and examiners located throughout Florida who are fully trained to offer you exceptional service.
Have you filed a claim?

Security First Insurance offers customers several ways to view the status of a claim and receive contact information. Access our customer portal, My Security First, or download our free mobile app, Security First Mobile, to view the status of your claim and contact information for the adjusting company assigned to your claim. You can also use these tools to upload photos of the damage.
The following diagram summarizes what typically occurs after you report your claim: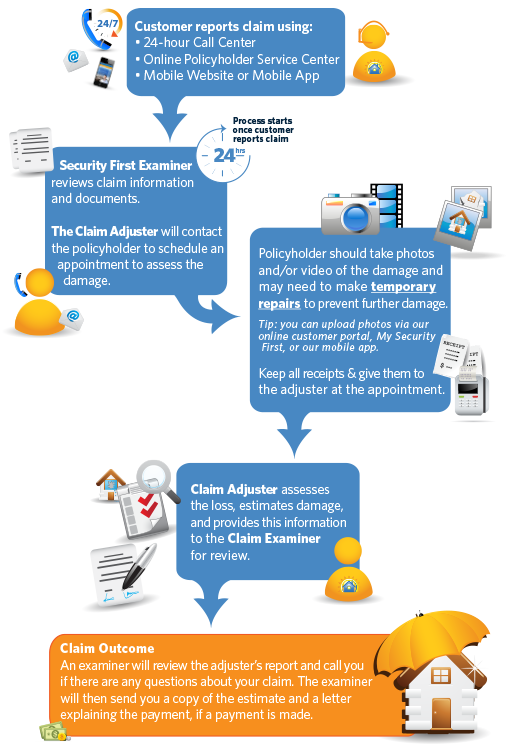 The timeframes shown in the above illustration may vary or result in a longer turnaround time, depending on the intricacies of the claim or due to major disasters, such as hurricanes, that affect Florida and result in large-scale damage. In the event of a disaster, Security First places a priority on severely-stricken customers to help them secure safe living arrangements and/or rebuild their homes.
Important Information for Homeowners
The state requires all Florida homeowners insurance companies to inform policyholders of the Homeowners Claim Bill of Rights once a claim has been filed. Please take a moment to review this information.
So, How Are We Doing?
The only way we know how well we're doing our job is if you tell us. If you file a claim, please take a moment to fill out our quick online claims survey.